This week the British government tabled new rules that will no longer allow non-EU further education (FE) students currently pursuing their studies in the UK to work part-time. Non-EU FE students – those enrolled in non-degree post-secondary programs – will now also be required to leave the country upon completion of their studies and must apply for a work visa from outside the UK.
(Source: www.dailymail.co.uk)
The Statement of Changes in Immigration Rules was tabled by UK's Home Secretary, Theresa May in the British House of Commons earlier this week on 13th July 2015. James Brokenshire, UK's Minister of Immigration made a statement to the House stating the reason behind the reform to the student visa system is to reduce net migration and tackle abuse of those that use the visa as a backdoor to the country's job market.
Some of the key policies that were confirmed and tabled this week include:
– Effective 3rd August 2015, new non-EU students enrolled at public English FE colleges will not be allowed to work for up to 10 hours per week (or full-time between semesters)
– From 12th November 2015, FE students can only apply for work visa at the conclusion of their studies outside of the country (UK), meaning they must leave the country first
– Also commencing from 12th November 2015, FE visas will be reduced to two years from its current three. FE students are also not allowed to extend their visas unless they can showcase good progress in their studies and unless their institution is affiliated with a university.
The reforms on the student visa system were initially brought forth last week by two government ministers, which was subsequently reported in the British media over the weekend. It was initially understood that the reforms would apply to all non-EU students in the UK; however, official statements this week confirm confining the impact to students only enrolled in FE programs.
The Guardian reports that the number of international students studying in Britain has slumped in recent years to 18,297 in the last 12 months from a high of 110,000 in 2011. Ministers have said that this has been the result of government measures aimed to reduce the annual net migration due to signs of increased fraud from publicly-funded colleges as well as evidence from immigration advisors advertising the student visa as a means of working in Britain. Brokenshire believes that immigration offenders realize the lucrative market of selling such illegal access to the UK job market, with many willing to pay dollar for it. He added that British taxpayers helping to pay for publicly funded colleges should do so expecting world-class education and not a backdoor to a British work visa.
(Source: www.iamanimmigrant.net)
Sajid Javid, UK's Business Secretary also recently said, "We do not want a system where some people see studying as a motive to settle in Britain and that is their only motive. People who come to study in Britain should be coming to study." At a recent interview with BBC, he also said, "We've got to have a system that doesn't allow any abuse where people are using the right to study as a way to achieve settlement in Britain. So, it shouldn't be about settlement. We've got to break the link and make sure it's focused on people who want to study and then, once they've had their studies and completed that, they leave."
The announcement this week is a reversal from a similar proposal that was rejected late last year that would require overseas students to apply for a UK visa from their home country. The idea faced huge criticism most infamously by British entrepreneur, James Dyson who outrightly believed the idea was shortsighted, stating that Britain should in fact open its borders to the world's best and allow them to develop their own and apply it in Britain to export around the world. College and business leaders alike shared similar sentiments, warning that further restrictions on work right for students may do more damage to UK's international education sector thereby reducing Britain's competitiveness and attractiveness as well as strip UK of essential source of skills, talents and innovation.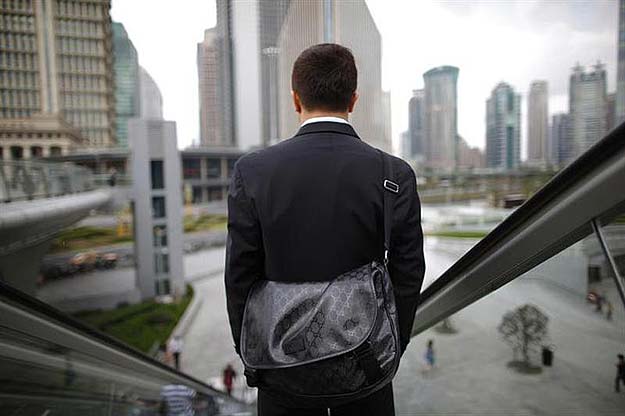 (Source: profit.ndtv.com)
This week's official announcement by the UK government came with stark responses from industry groups
Martin Doel, CEO from the Association of Colleges made an official release saying, "Colleges have well-established and stringent attendance monitoring systems in place to mitigate against any potential abuse and the sector is keen to see any evidence that it is being used as a "back door for bogus students." He further added, "Preventing international FE students continuing to study in the UK after they have finished their studies will limit the progression of students from colleges to universities. The Government risks seriously restricting the UK's ability to attract international students. A Levels and International Foundation Year courses represent legitimate study routes for international students with many going on to successfully complete degrees at top ranking universities. In blocking the route from further education to university, the Government will do long term harm to the UK as an international student destination and this policy needs urgent reconsideration."
Chair of Exporting Education UK, Graham Able shared a similar view believing that these rules will place unnecessary obstacles for the international student's pathways, hence driving thousands away to the arms of UK's global competitors. Additionally, he is of the view that the British not only welcomes international students, but value their contributions believing it's only fair they are given the chance to work in the UK after they graduate. In fact, employers have also expressed a growing need for a consistent supply of talented workers. Able best summarized his thoughts stating,
"The country as a whole benefits from the energy of these talented people… when they leave UK they become our greatest ambassadors. [Importantly,] due to the failure of the Home Office to consult with those who understand best [the UK education landscape], these proposals are ill-conceived and have not been fully thought through. If implemented in its current form, they will fatally undermine the UK's attractiveness as a destination for international study."
While it is still early to draw any conclusion from what this move from the UK government will result in, it is clear the the government is not drawing much support from the industry. The policy changes introduced this week in the UK exemplifies a sharp disconnect to regulations and blueprints to those in place in other major international study destinations, which, clearly advocates moving to expand post-graduate work opportunities and retaining key talent, resources and innovation. With that, concerns from UK's industry leaders who fail to see the how the elimination of work rights for non-EU FE students is a long-term sustainable solution without causing a direct impact on the country's international competitiveness is certainly understandable and possibly justified.
While UK has faced decreasing numbers in foreign students for higher learning, UK still remains one of the most popular study destinations for students. Time will prove to be the true testament when new data is collated on how this new policy would impact the higher education industry in the UK.