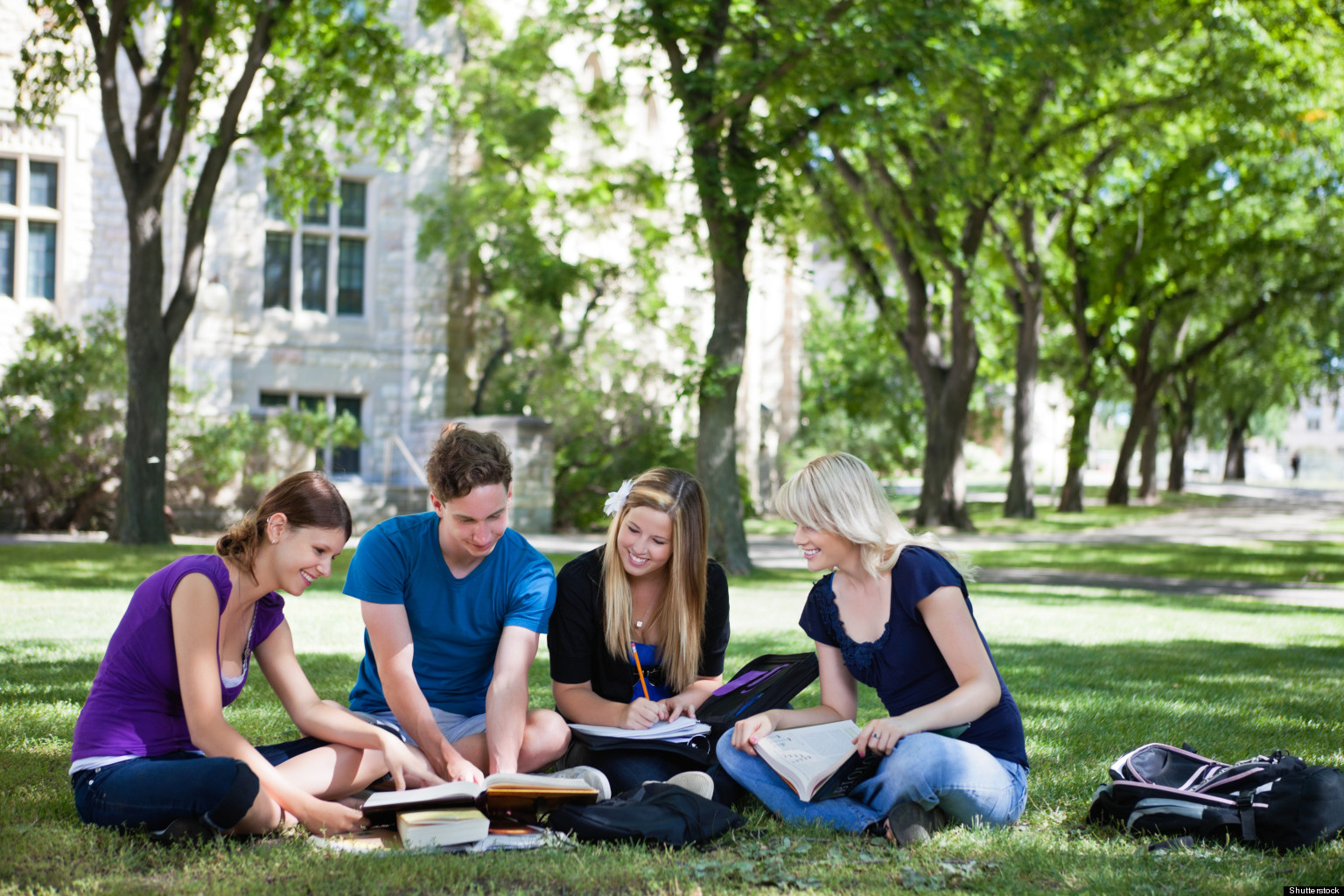 (Source: http://www.huffingtonpost.com/)
The US Department of Education recently released the College Score – an online portal aimed to help prospective students get the best bang for their education dollars by finding the college that fits them. Following President' Obama's recent State of the Union address, the College Scorecard is part of the US government's efforts to hold higher learning institutions accountable for cost, value and quality, to help students choose schools that meet their needs – from affordability, to educational and career goals.
The College Scorecard includes key metrics surrounding the cost and value of colleges around the US, different from the likes of traditional-based ranking systems like the U.S. News and World Report's annual college rankings, which President Obama believes reward colleges to "game the numbers and in some cases, [benefit] for raising costs." In 2013, President Obama stated that the current college rankings system offer a loophole to colleges to increase its costs by investing additional funds into activities such as alumni outreach, to in turn raise tuition. According to Obama, he believes that this comes at a cost of where institutions should be focusing on, which is student outcomes.
(Source: http://www.centerdigitaled.com/)
Obama has since pledged to alter how colleges are ranked by focusing more on actual student experiences; true to his word, he's announced the College Scorecard as part of that pledge earlier this September.
The College Scorecard isn't your typical rankings-based system. Instead, it allow students to vet through extensive federal data on metrics like costs of tuition and student debt, of over 7,000 universities in the US. With the Scorecard, students can compare institutions based on graduation rates, school size and even average salary after attending these schools, without sorting these schools into actual rankings.
The US Department of Education believes that this new system offers the "most bang for your educational buck," by focusing on each institution's discrete value, as opposed to often generic and inconsistent grading categories used by U.S. News or Princeton Review. Advocates believe this makes academic and employment data transparent, thereby allowing prospective students and parents make better and more informed decisions to spend money more wisely.
In his State of the Union address, Obama said, "Through tax credits, grants and better loans, we've made college more affordable for millions of students and families over the last few years. But, taxpayers can't keep on subsidizing higher and higher and higher costs for higher education. Colleges must do their part to keep costs down, and it's our job to make sure that they do." Built in collaboration with teachers, students and parents, Obama added that with the new College Scorecard, "everyone should be able to find clear, reliable, open data on college affordability and value – like whether they're likely to graduate, find good jobs and pay off their loans."
U.S. Secretary of Education Arne Duncan further affirmed, "We know students and families are often overwhelmed in the college process – but feel they lack the tools to sort through the information and decide which school is right for them. The College Scorecard provides a snapshot about an institution's cost and value to help families make smart decisions about where to enroll."
At a glance, the College Scorecard is an interactive platform that offers students and parents clear information based on any number of options according to a person's needs – such as location, campus setting, majors offered and size. It includes five key points, namely costs, loan default rate, graduation rate, average loan borrowed and employment options and salary.
(Source: http://ecreditdaily.com/)
In the US, education issues have always been managed at the state level and with rising college tuition and stringent admission processes, the involvement of the federal government is unprecedented and hopeful. It should, however, come as no surprise that the launch of such a federal-wide sector-changing system will, of course, come with its set of critics.
Researcher and expert in higher education, Dr. Laura Perna, Professor of Higher Education from the University of Pennsylvania had this to say: "I applaud President Obama's effort, but I give the College Scorecard a failing grade for its inability to help low-income Americans navigate one of the few remaining paths to realizing the American dream.:
She further added that if the American government is serious to ensure everyone can enter and complete college, it "requires more than just another website," believing there needs to be increased investments into more trained college counselors to help people navigate the financial aid system unique to their situations as well as help students make sense of other factors key to the college selection process – something the Scorecard fails to do. Dr. Perna believes, "… at the very least we should make the Scorecard customizable [where students] should be able to to plug in their income and other details about their financial aid eligibility, schooling options, specific to their needs."
Tim Hall, President of Mercy College is also skeptical rating the recent release of the College Scorecard a resounding D+. Although the portal useful information, students are misled about institutional performance as it adopts six-year graduation rates to "score" colleges.
He added that the "six-year rate is significantly under-inclusive when it comes to measuring institutional graduate outcomes" as the Scorecard "focuses on graduation statistics for first-time, full-time freshmen, [omitting] consideration of other college students who do not matriculate as first-time, full-time freshmen." Furthermore, he believes that the six-year graduation rate fails to take into account the demographics of the student, which he affirms have an enormous impact on graduation rates. Hall continued, "The six-year graduation rate has more to do with what students an institution doesn't serve than it does with the performance of the institution itself."
Perhaps what's important to note amidst the protests on the Scorecard is the larger issue of the challenges of evaluating the quality of higher education. Judging by the response, it's clear that it's close to impossible to capture an institution's true value, experience and impact of its students via single metric. Perhaps, that also goes to show the danger in the incessant dominance of rankings like the U.S. News annual college rankings, which most view, as the holy grail of US colleges.
Despite the critics, the launch of the College Scorecard exemplifies President Obama's serious commitment to give consumers reliable information on college cost and value in an easy to consume format. Upon releasing its prototype, the government has worked with leaders from the higher learning sector, college counselors, students and parents to update this tool to better fit the needs of consumers to provide them with valuable information needed to make decision on which school to enroll in.
Consumers can already begin accessing the College Scorecard for all degree-granting colleges at collegescorecard.ed.gov. For questions and queries, email to collegescorecard@ed.gov.